Organic & Sustainable Produce Farms Directory
Look in Regions for:
Organic & Sustainable Produce
Fruits and vegetables are often the first items consumers turn to when beginning to explore organics. A wide selection is readily available, with large suppliers such as Earthbound Farms and Cascadian Farms, as well as smaller companies, filling organic produce sections in supermarkets nationwide. Some conventional items such as bananas, melons, and garlic are very low in pesticide residues due to their thick skins or natural resistance to pests and disease.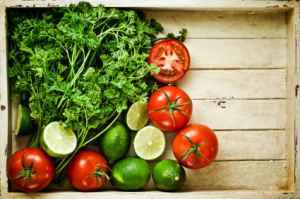 Many others, however, are grown in fields regularly sprayed with pesticides, herbicides, and synthetic fertilizers. These are therefore a good choice for buying organic. A good place to begin is the "Dirty Dozen" list issued by the Environmental Working Group each year; perennial items include strawberries, apples, peppers, potatoes, and other thin-skinned, pest- or disease-prone fruits and vegetables.
Find Produce Farms in:
---
Directory Listings - Page 1: Results 1-20 out of 1,311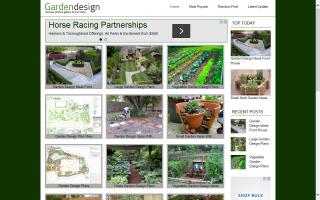 Visit 'R Garden's Facebook Page

2800 Millinder Ln
New Bern, NC 28560
(252) 637-4172


We are a 4 generation farm growing in season vegetables for market and for our farm stand. We have a yearly CSA offering hydroponic lettuce, bok choi & basil.

Categories: Grocers & Markets; Farms; Produce Farms; CSA Farms; Fruits & Vegetables; Farm Stands; Hydroponic Farms
Region: Craven County
www.rgardenveggies.com/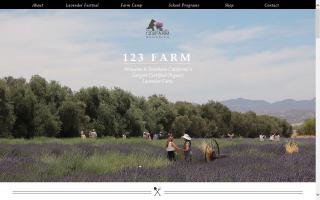 Visit 123 Farm's Facebook Page

10600 Highland Springs Ave
Cherry Valley, CA 92223
(951) 845-1151
jan.k@hsresort.com


Categories: Lifestyle; Farms; Produce Farms; Restaurants & Cafés; Body Oils; Fruits & Vegetables; Events; Farmstays / Bed & Breakfasts
Region: Riverside County
www.123farm.com/

Visit 13 Acres' Facebook Page

1049 13th Ave
Deer Park, WI 54007
(715) 269-5612
13acres.jaimeb@gmail.com


13 Acres encourages conscious awareness for a healthy lifestyle as it focuses on local & sustainable agriculture with dedication to biodiversity.

Categories: Grocers & Markets; Products; Farms; Produce Farms; Farmers' Markets; CSA Farms; Food & Drink; Berries; Fruits & Vegetables; Produce; Family Fun
Region: Saint Croix County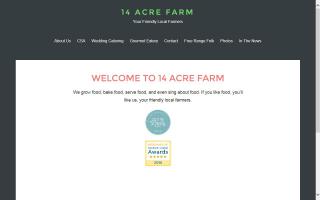 158 E White Bear Dr
Summit Hill, PA 18250
(610) 509-6829
wegrowveggies@msn.com


Categories: Grocers & Markets; Products; Farms; Produce Farms; CSA Farms; Food & Drink; Baked Goods; Fruits & Vegetables; Caterers; Services
Region: Carbon County
www.14acrefarm.com/

1515 Old Lystra Rd
Chapel Hill, NC 27517
(919) 593-5711
godtrfb@yahoo.com


We offer our locally grown veggies and fruits to gourmet consumers or businesses from around the world that are grown without the use of pesticides. We'll be happy to walk you through the garden or take your order so give us a call! We ship same day anywhere on the East Coast.

Categories: Grocers & Markets; Farms; Produce Farms; Restaurants & Cafés; Fruits & Vegetables
Region: Orange County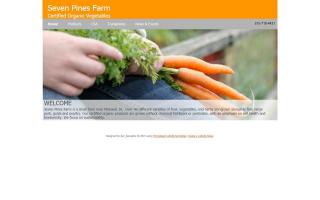 Maxwell, IA 50161
(515) 710-4431
dsb626@live.com


We are a small vegetable, Boer goat, and chicken farm.

Categories: Farms; Produce Farms; Free Range Eggs; Pasture Raised Pork; Sauces; Fruits & Vegetables; Free Range Chicken; Gourds
Region: Story County
www.7pinesfarm.com/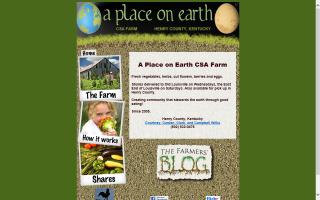 Visit A Place on Earth's Facebook Page

499 Long Branch Fork
Turners Station, KY 40075
(502) 532-0476
courtney@aplaceonearthcsa.com


Categories: Lifestyle; Farms; Produce Farms; Reading; CSA Farms; Blogs; Eggs; Berries; Herbs
Region: Henry County
www.aplaceonearthcsa.com/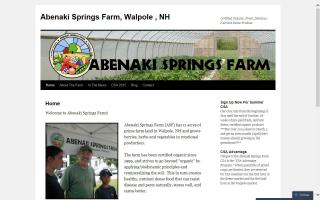 PO Box 33
188 Upper Walpole Rd
Walpole, NH 03608
(603) 445-2157
info@abenakispringsfarm.com


Categories: Lifestyle; Farms; Produce Farms; CSA Farms; Recipes; Herbs
Region: Cheshire County
www.abenakispringsfarm.com/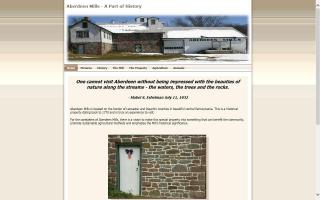 2405 Mill Rd
Elizabethtown, PA 17022
(717) 371-6492
info@aberdeenmills.com


Categories: Products; Lifestyle; Farms; Produce Farms; Reading; Textiles & Materials; Balms; Blogs; Poultry; Jams & Jellies; Berries; Free Range Eggs
Region: Lancaster County
www.aberdeenmills.com/

Visit Abers Acres' Facebook Page

US Rt 62 and Jackson St
Warren, PA
(716) 267-2431
info@abersacres.com


Abers Acres farm market features fresh picked, home grown fruits and vegetables, pick-you-own strawberries, raspberries, blueberries, and much more. Also available - a wide variety of locally grown fresh produce.

Categories: Grocers & Markets; Farms; Pick Your Own Farms; Produce Farms; Farmers' Markets; Roadside Markets; Sweets & Snacks; Jams & Jellies; Food & Drink; Syrups; Family Fun
Region: Warren County
www.abersacres.com/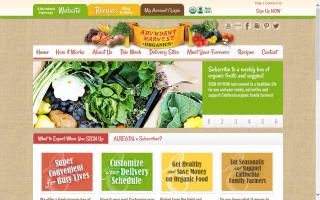 38694 Rd 16
Kingsburg, CA 93631
(559) 355-8856
kathy@abundantharvestorganics.com


Abundant Harvest Organics is an alliance of small family farmers in Central California dedicated to growing superior organic produce and getting it to you in the simplest manner possible; that is, without the use of chemicals or packaging materials. We grow locally and supply locally, cutting the need for expensive and wasteful fuel and packing resources.

Categories: Lifestyle; Farms; Produce Farms; Recipes; Fruits & Vegetables; Delivery
Region: Fresno County
www.abundantharvestorganics.com/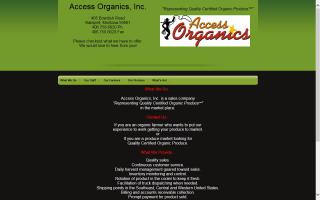 5733 Hwy 93 S
Whitefish, MT 59937
(406) 758-6620


Categories: Grocers & Markets; Farms; Produce Farms; Fruits & Vegetables; Corporations
Region: Flathead County
www.accessorganics.com/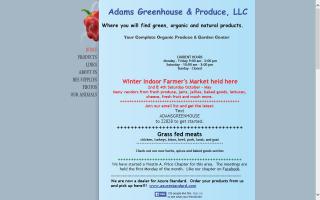 Visit Adams Greenhouse & Produce's Facebook Page

6373 US Rt 36
Covington, OH 45318
(937) 416-5533
kenny@adamsgreenhouse.com


We are a year round greenhouse and we offer locally grown produce in season. We have garden seeds of both flower, and vegetable. We also have hanging baskets, bedding plants, and herbs.

Categories: Farms; Produce Farms; Seed & Nut Farms; Honey; Herbs
Region: Miami County
www.adamsgreenhouse.com/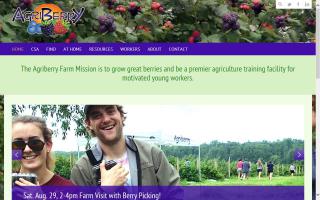 PO Box 242
Studley, VA 23162
(937) 416-5533


Categories: Lifestyle; Farms; Produce Farms; CSA Farms; Recipes; Berries
Region: Hanover County
www.agriberry.com/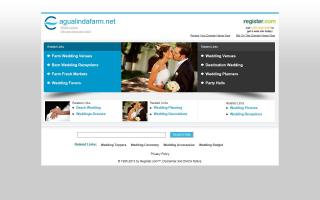 2643 E Frontage Rd
Amado, AZ 85645
(520) 398-3218
stewart@agualindafarm.net


We do not use chemical fertilizers or herbicides on our plants and our beef cows are grass pastured, antibiotic and hormone free.

Categories: Farms; Produce Farms; Grass-Fed Beef; Fruits & Vegetables
Region: Santa Cruz County
www.agualindafarm.net/

Visit Akers of Strawberries' Facebook Page

1054 Melton Rd
Baker, FL 32531
(850) 537-2768


Categories: Grocers & Markets; Farms; Pick Your Own Farms; Produce Farms; Farmers' Markets; Food & Drink; Berries; Fruits & Vegetables; Family Fun
Region: Okaloosa County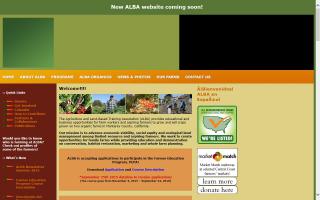 Visit ALBA - Agriculture & Land-Based Training Association's Facebook Page

1700 Old Stage Rd
Salinas, CA 93912
(831) 758-1469
(831) 758-5958
patty@albafarmers.org


The Agriculture and Land-Based Training Association (ALBA) provides educational and business opportunities for farm workers and aspiring farmers to grow and sell crops grown on two organic farms in Monterey County, California.

Categories: Lifestyle; Farms; Produce Farms; CSA Farms; Fruits & Vegetables; Employment & Internships; Programs; Volunteer
Region: Monterey County
www.albafarmers.org/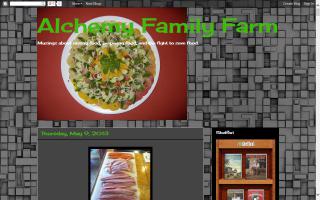 Visit Alchemy Family Farm's Facebook Page

12453 County Hwy DD
Colfax, WI 54730
(715) 271-2094
alchemyfamilyfarm@yahoo.com


Categories: Lifestyle; Farms; Produce Farms; Wholesalers; Reading; Blogs
Region: Dunn County
www.worktheland.blogspot.com/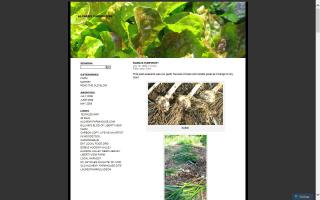 Gardiner, NY 12525
alchemyfarmhouse@hotmail.com


We are a small Hudson Valley farm with natural practices and magical results!

Categories: Lifestyle; Farms; Produce Farms; Reading; Recipes; Blogs
Region: Ulster County
www.alchemyfarmhouse.wordpress.com/

2030 CoRd 23
Florence, AL 35633
(256) 766-1447
farmer@aliyah-acres.com


Aliyah Acres offers fresh local produce to north Alabama. CSA member shares are occasionally available. We have quality fresh fruits, vegetables, berries, and mushrooms.

Categories: Farms; Produce Farms; CSA Farms; Mushrooms; Berries
Region: Lauderdale County