Green Online Shopping Directory
Look in Regions for:
Healthy Online Shopping
The full range of organic products are available online, from produce to cosmetics to gift baskets. In fact, this may be the best way to locate more obscure offerings such as organic clothing or bedding.
Large Internet companies act as online malls, gathering a selection of products from farms and trade shows throughout the country to offer to customers. Small producers who may not have the means or inventory to garner placement through mass retail can efficiently provide their products through simple online stores.
Shoppers looking for thoughtful, organic gifts can find an abundance on the Internet. Family- and locally-run businesses sell gourmet preserves, dried fruit, honey, baked goods, as well as meats and cheeses through their websites. Even produce can be had, although shipping costs can quickly become prohibitive for highly perishable goods. Hand-dyed yarns and clothing are often offered by small farmers who are passionate about their product.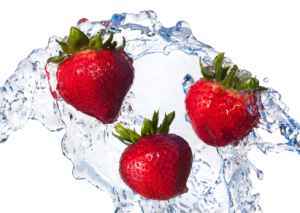 Boutique items such as handmade herbal soaps and lotions provide a refreshing and natural change from the usual supermarket offerings. Unique, handmade gifts can also be found on large sites such as Etsy. Linens and clothing are often available from online shops focused on natural, earth-friendly products.
For the gardener, Internet shopping offers an easy, convenient way to find rare or unusual varieties of vegetables and flowers which are not often available in local stores. Both seeds and plants are offered by mail-order nurseries, small farmers, and even hobby gardeners all across the web.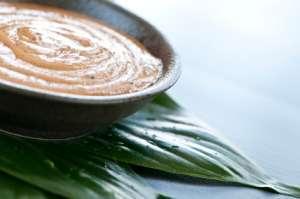 The Internet is also the ideal place to find information about local farmer's markets and agricultural events, where shoppers can browse through a wonderful assortment of produce, plants, natural toiletries, and gift items. As a resource for finding local shops or for direct purchasing, the Internet has become a valuable tool for aiding the spread of organic products.
Find Online Shopping in:
---
Directory Listings - Page 1: Results 1-20 out of 512

Visit A Little Romance's Facebook Page

873 Avenida Sevilla
Unit A
Laguna Woods, CA 92637
(949) 433-9050
alittleromance@comline.com


Shabby Chic and vintage items. Frames, decorative boxes, and accessories that use vintage items crafted with love.

Categories: Online Shopping; Accessories Online Shopping; Arts & Crafts
Region: Orange County

Visit A Rare Breed, LLC.'s Facebook Page

Hedgesville, WV 25427
(304) 270-8154
info@arare-breed.net


Categories: Online Shopping; Farms; Lamb
Region: Berkeley County

Visit A Simpler Place in Time's Facebook Page

9905 Carr Rd
Riverview, FL 33569
(813) 383-4064
Contact@asimplerplaceintime.com


Marketplace offing fresh, local, organic foods and delivery.

Categories: Grocers & Markets; Online Shopping; Recipes; Fruits & Vegetables; Delivery
Region: Hillsborough County
www.asimplerplaceintime.com/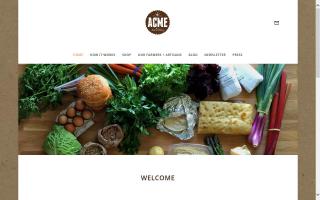 Visit Acme Farms + Kitchen's Facebook Page

3926 Irongate Rd
Bellingham, WA 98226
(360) 325-1903


We make it fun, simple + delicious to shop, cook + eat local! Our Locavore Boxes bring amazing local food into your home each week complete with recipes.

Categories: Grocers & Markets; Online Shopping; Food & Drink Online Shopping; Services; Delivery
Region: Whatcom County
acmefarmsandkitchen.squarespace.com/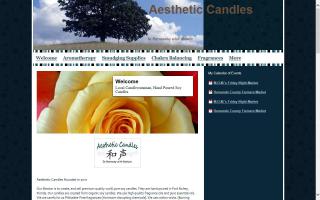 Visit Aesthetic Candles' Facebook Page

9752 Clinton Lane
Port Richey, FL 34690
(727) 938-2584
robiewaterwth@gmail.com


Our candles are made with all natural ingredients, 100% cotton wicks and 100% natural wax. We have found this 100% vegetable wax to be the cleanest, longest lasting and best performing wax available for candles.

Categories: Products; Lifestyle; Online Shopping; Health & Therapy; Candles & Incense; Arts & Crafts; Gifts Online Shopping; Gifts; Aromatherapy
Region: Pasco County
www.aesthetic-candles.com/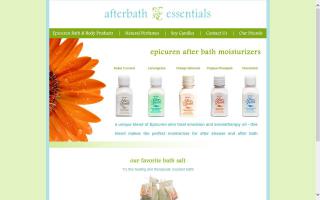 naturalcosmetix@gmail.com

Categories: Products; Online Shopping; Household; Cosmetics; Lotions; Candles & Incense; Cosmetics Online Shopping; Skin Care; Perfumes & Scents; Beauty; Bath & Body
www.afterbathessentials.com/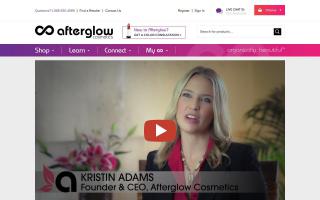 Visit Afterglow Cosmetics' Facebook Page

(866) 630-4569

Afterglow Cosmetics offers a complete line of natural and organic infused cosmetics.

Categories: Products; Lifestyle; Online Shopping; Cosmetics; Testimonials; Cosmetics Online Shopping; Beauty
www.afterglowcosmetics.com/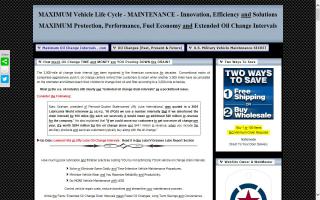 PO Box 273
Cedar Bluff, AL 35959
(256) 792-8181
Do.it.Yourself.Products@Outlook.com


We are homeowners, lawn care specialists, and commercial growers alike are recognizing the importance of environmental responsibility as they tend to their gardens, lawns and crops.

Categories: Online Shopping; Fertilizers Online Shopping
Region: Cherokee County
www.maximumoilchangeintervals.com/farm-garden-and-yard-all-natural-convienent-liquid-concentrate-fertilizers-wholesale.html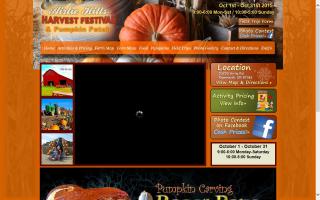 Visit Airlie Hills Farm's Facebook Page

10720 Airlie Rd
Monmouth, OR 97361
(503) 851-6904
(503) 932-8083
sarah@airliehills.com


Categories: Online Shopping; Jams & Jellies
Region: Polk County
www.airliehills.com/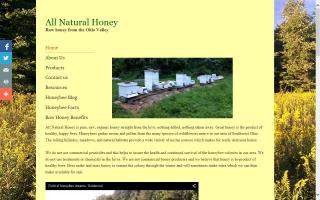 Visit All Natural Honey's Facebook Page

2101 Dean Rd
Bethel, OH 45106
(513) 734-6009
info@all-natural-honey.com


"All Natural" means pure, raw, organic honey straight from the hive; nothing added, nothing taken away. Bees gather nectar from the many species of wildflowers native to our area in Southwest Ohio. The rolling hillsides, meadows, and natural habitats provide a variety of wildflowers which make for really delicious honey. We make sure to leave enough honey to sustain the bees, and what they don't need we bottle and provide to the public.

Categories: Online Shopping; Farms; Food & Drink Online Shopping; Honey Farms
Region: Clermont County
www.all-natural-honey.com/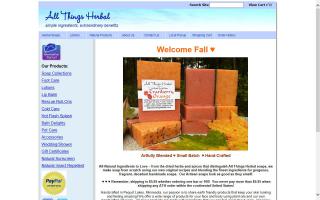 Visit All Things Herbal's Facebook Page

29064 Voyagers Pass
Pequot Lakes, MN 56472
(218) 838-3926
christine@allthingsherbal.com


Categories: Online Shopping; Wholesalers; Herbs & Spices
Region: Crow Wing County
www.allthingsherbal.com/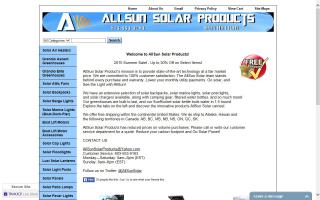 Visit Allsun Solar Products' Facebook Page

PO Box 1553
Plaistow, NH 03865
(603) 247-0501
allsunsolarproducts@yahoo.com


Welcome to AllSun Solar Products. We are an on-line Solar Retail Store.
We have a huge selection of garden greenhouses, portable greenhouses, mini greenhouses and backyard greenhouses. Our greenhouses are built to last and our polycarbonate greenhouses have a 15 year warranty.

Categories: Products; Lifestyle; Online Shopping; Farms; Greenhouses & Nurseries; Household Online Shopping; Going Green; Garden Supplies
Region: Rockingham County
www.allsunsolarproducts.com/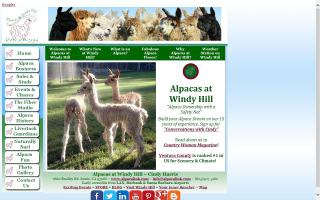 Visit Alpacas at Windy Hill's Facebook Page

7660 Bradley Rd
Somis, CA 93066
(805) 907-5162
info@alpacalink.com


Alpacas at Windy Hill is a full-service working alpaca ranch. We raise alpacas for seed stock and fleece, as well as boarding for alpaca owners who do not have their own land.
We teach classes in alpaca care, and a wide variety of fiber arts, including spinning, knitting, felting, and weaving.
We offer fiber products for sale, such as roving, batting, and yarn, as well as finished alpaca products. We also have prime alpaca breeding stock for sale and offer ongoing support.
The 2nd Saturday of every month is Open Ranch Day from 9 AM to 3 PM. We invite you to come visit the ranch on those days at no charge.

Categories: Grocers & Markets; Lifestyle; Online Shopping; Farms; Classes; Fabric & Fiber Related Classes; Education; Textiles & Materials Online Shopping; Livestock Farms; Alpacas; Artisan Markets
Region: Ventura County
www.alpacalink.com/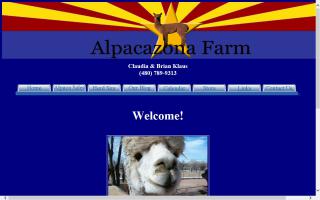 (520) 568-1946
info@alpacazonafarm.com

We are dedicated to growing and improving our small Huacaya herd while having a blast learning about Alpacas and Alpaca people.

Categories: Products; Online Shopping; Clothing; Children's; Alpaca Fiber
Region: Arizona
www.alpacazonafarm.com/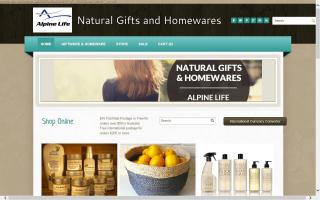 Visit Alpine Life's Facebook Page

Cranbourne, VIC 3977
0427 031 765
alpinelife@bigpond.com


Natural product information to shop for natural, sustainable and eco friendly products.

Categories: Lifestyle; Online Shopping; Cosmetics; Cosmetics Online Shopping; Beauty
Region: Victoria, Australia
www.alpinelifeshop.com/

Visit Alternative Outfitters' Facebook Page

408 S Pasadena Ave
Ste 1
Pasadena, CA 91105
(866) 758-5837
(626) 396-4972
CustomerCare@AlternativeOutfitters.com


Categories: Products; Lifestyle; Online Shopping; Clothing; Clothing Online Shopping; Clothing Accessories; Gifts; Vegetarianism & Veganism
Region: Los Angeles County
www.alternativeoutfitters.com/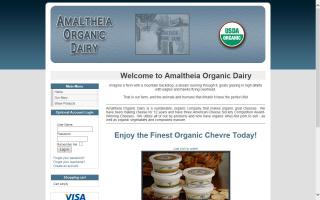 Visit Amaltheia Organic Dairy, LLC.'s Facebook Page

3380 Penwell Bridge Rd
Belgrade, MT 59714
(406) 388-5950
(406) 388-0569


Categories: Online Shopping; Farms; Cheeses; Pasture Raised Pork
Region: Gallatin County
www.amaltheiadairy.com/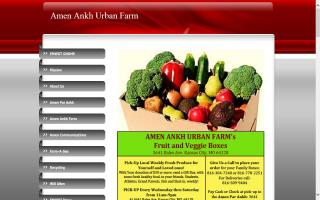 Visit Amen Ankh Urban Farm's Facebook Page

3641 Bales Ave
Kansas City, MO 64128
(816) 304-7240
(816) 509-9404
amen.parankh@gmail.com


We are an economy of families and friends working together to create a community dedicated to caring for the Earth and its inhabitants by education, practice, and demonstration of the skills.

Categories: Grocers & Markets; Products; Online Shopping; Farms; Food & Drink; Herbs & Spices Online Shopping; Farm Stands; Urban Farming
Region: Jackson County
www.emwot.ws/amen_ankh_urban_farm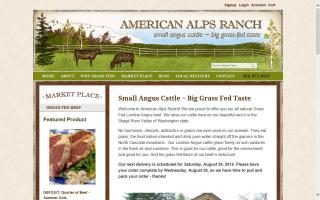 Visit American Alps Ranch's Facebook Page

PO Box 339
Marblemount, WA 98267
(360) 873-4507
info@americanalpsranch.com


All natural grass fed beef. No hormones, antibiotics, steroids, or grains. Our Lowline Angus beef are grass-fed, and entirely grass-finished.

Categories: Online Shopping; Farms; Meat Farms; Beef; Meats Online Shopping; Grass-Fed Beef; Food & Drink Online Shopping
Region: Skagit County
www.americanalpsranch.com/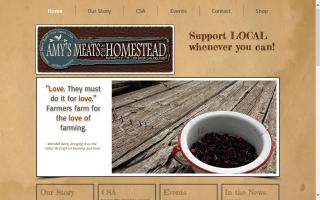 2548 Wallace Rd
Lawrence, KS 66044
(785) 691-6251
amy@amysmeats.com


Amy's Meats is a producer of natural beef, natural pork, grass fed, beef, pork, and lean meat. All meat is produced without hormones at our ranch in Lawrence, Kansas. Eat healthy & trust the people you buy from.

Categories: Online Shopping; Farms; CSA Farms; Pet Treats; Grass-Fed Beef
Region: Douglas County
www.amysmeats.com/