Organic & Sustainable Farms Directory
Look in Regions for:
Organic & Sustainable Farming Benefits
The image of a traditional rural lifestyle, with cows grazing out at pasture, chickens pecking in the barnyard, and a lush mix of produce thriving in the fields, finds its fulfillment in the organic farm. Livestock are raised in healthy, airy conditions, free of antibiotics and growth hormones.
Crops are grown without the use of synthetic fertilizers, pesticides, herbicides, or fungicides. Multi-crop fields ensure a diverse array of fruits and vegetables not easily wiped out by any single pest or adverse condition.
Organic farmers focus on feeding the soil, not the plants. Healthy soil rich in organic matter and microorganisms makes for vigorous plants that resist pests and disease. Healthy, living soil is vital to organic farming. The natural end result of this is that farmers strive to maintain ecological balance through their farming practices. Continual addition of compost, tilled-under cover crops, animal manures, and other naturally sourced nutrients enrich the soil in much the same way as happens in nature. This rich soil, in turn, yields flavorful produce higher in antioxidants and other nutrients than many conventional crops.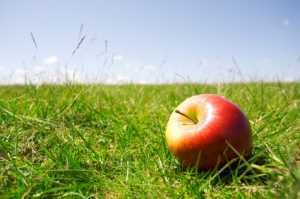 Organically-grown fields are also better equipped than conventional ones to fight off pests and disease. With efficient, intelligent management, organic farming offers similar yields to conventional. While conventional farms may have higher yields in optimum growing conditions, vigorous organic crops can even outyield conventional ones in a difficult growing year. Organic production does have higher labor costs, but this is generally offset with higher prices at the grocery store.
Organic farmers bring their considerable creativity to bear in selling their crops, as well. Many small farms operate roadside produce stands; others use community-supported agriculture (CSA) programs to sell their products. The CSA model, where consumers subscribe to a weekly, biweekly, or monthly "share" of whatever a farm is producing, is becoming increasingly popular. Harvest festivals and pick-your-own crops are also customer favorites.
Find Farms in:
---
Directory Listings - Page 1: Results 1-20 out of 2,964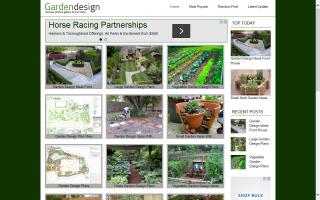 Visit 'R Garden's Facebook Page

2800 Millinder Ln
New Bern, NC 28560
(252) 637-4172


We are a 4 generation farm growing in season vegetables for market and for our farm stand. We have a yearly CSA offering hydroponic lettuce, bok choi & basil.

Categories: Grocers & Markets; Farms; Produce Farms; CSA Farms; Fruits & Vegetables; Farm Stands; Hydroponic Farms
Region: Craven County
www.rgardenveggies.com/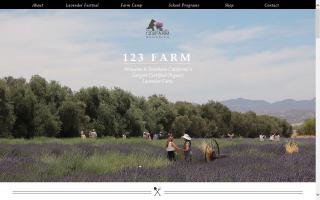 Visit 123 Farm's Facebook Page

10600 Highland Springs Ave
Cherry Valley, CA 92223
(951) 845-1151
jan.k@hsresort.com


Categories: Lifestyle; Farms; Produce Farms; Restaurants & Cafés; Body Oils; Fruits & Vegetables; Events; Farmstays / Bed & Breakfasts
Region: Riverside County
www.123farm.com/

Visit 13 Acres' Facebook Page

1049 13th Ave
Deer Park, WI 54007
(715) 269-5612
13acres.jaimeb@gmail.com


13 Acres encourages conscious awareness for a healthy lifestyle as it focuses on local & sustainable agriculture with dedication to biodiversity.

Categories: Grocers & Markets; Products; Farms; Produce Farms; Farmers' Markets; CSA Farms; Food & Drink; Berries; Fruits & Vegetables; Produce; Family Fun
Region: Saint Croix County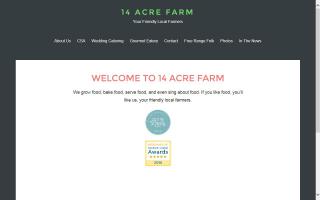 158 E White Bear Dr
Summit Hill, PA 18250
(610) 509-6829
wegrowveggies@msn.com


Categories: Grocers & Markets; Products; Farms; Produce Farms; CSA Farms; Food & Drink; Baked Goods; Fruits & Vegetables; Caterers; Services
Region: Carbon County
www.14acrefarm.com/

Visit 2R Bee Farm's Facebook Page

Farmington, NM 87402
2rbeefarm@gmail.com


Producer of raw honey.

Categories: Farms; Honey Farms
Region: San Juan County

1515 Old Lystra Rd
Chapel Hill, NC 27517
(919) 593-5711
godtrfb@yahoo.com


We offer our locally grown veggies and fruits to gourmet consumers or businesses from around the world that are grown without the use of pesticides. We'll be happy to walk you through the garden or take your order so give us a call! We ship same day anywhere on the East Coast.

Categories: Grocers & Markets; Farms; Produce Farms; Restaurants & Cafés; Fruits & Vegetables
Region: Orange County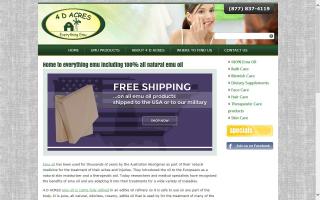 Visit 4 D ACRES Inc.'s Facebook Page

PO Box 1218
Louisburg, KS 66053
(877) 837-4119
(913) 271-1832


4 D ACRES carries 100% pure, all-natural emu oil as well as meat, lotions for skin care, purple emu products, emu egg art, and more.

Categories: Products; Lifestyle; Farms; Cosmetics; Reading; Testimonials; Hair Care; Blogs; Eggs; Body Oils; Dried Meats; Emu; Beauty
Region: Miami County
www.4dacresemuoil.com/

Visit 4C Tree Farm's Facebook Page

11229 E Creed St
Wichita, KS 67210
(316) 684-0464


Categories: Farms; Christmas Tree Farms
Region: Sedgwick County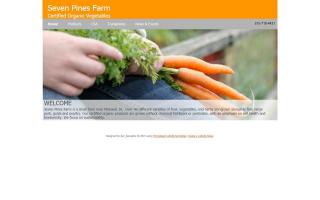 Maxwell, IA 50161
(515) 710-4431
dsb626@live.com


We are a small vegetable, Boer goat, and chicken farm.

Categories: Farms; Produce Farms; Free Range Eggs; Pasture Raised Pork; Sauces; Fruits & Vegetables; Free Range Chicken; Gourds
Region: Story County
www.7pinesfarm.com/

Tabernacle, NJ 08088
(609) 304-4347
c_gazzara37@yahoo.com


All natural, pasture raised and grass fed beef, veal, chicken, turkey, lamb, and goat. Raised on a small family farm where special care is taken to ensure the health and happiness of each animal.

Categories: Farms; Wholesalers; Goat; Free Range Poultry; Grass-Fed Beef; Pasture Raised Lamb; Veal
Region: Burlington County
www.7th-heavenfarm.com/

acarolinaharvest@aol.com

Categories: Farms; Pet Foods; Pickles; Herbs
Region: South Carolina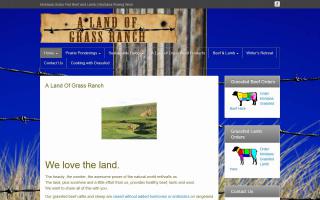 564 Graham Ranch Ln
Conrad, MT 59425
(406) 278-0159
ALandofGrass@3riversdbs.net


Our mission is to raise livestock in an environmentally and economically sustainable manner while teaching others.

Categories: Lifestyle; Farms; Reading; Blogs; Lamb; Wools; Grass-Fed Beef
Region: Pondera County
www.a-land-of-grass-ranch.com/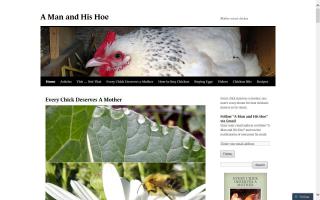 PO Box 2000
Bow, WA 98232
(360) 202-0386
bowfarm@me.com


Categories: Lifestyle; Farms; Meat Farms; Recipes; Poultry; Chicken; Free Range Chicken
Region: Skagit County
www.everychickdeservesamother.com/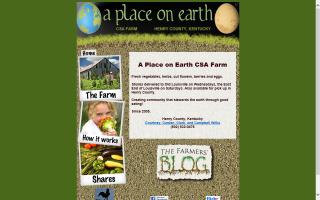 Visit A Place on Earth's Facebook Page

499 Long Branch Fork
Turners Station, KY 40075
(502) 532-0476
courtney@aplaceonearthcsa.com


Categories: Lifestyle; Farms; Produce Farms; Reading; CSA Farms; Blogs; Eggs; Berries; Herbs
Region: Henry County
www.aplaceonearthcsa.com/

1615 Drift Rd
Westport, MA 02790
(508) 636-8390
aquietplace@verizon.net


Categories: Farms; Christmas Tree Farms
Region: Bristol County

Visit A Rare Breed, LLC.'s Facebook Page

Hedgesville, WV 25427
(304) 270-8154
info@arare-breed.net


Categories: Online Shopping; Farms; Lamb
Region: Berkeley County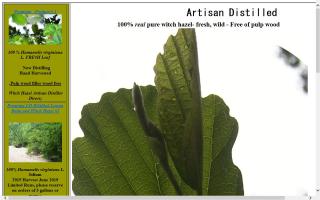 PO Box 61
Licking, MO 65560
(573) 729-6725
sales@organicwitchhazel.com


Categories: Farms; Herbs & Spices Online Shopping; Herbs
Region: Dent County
www.organicwitchhazel.com/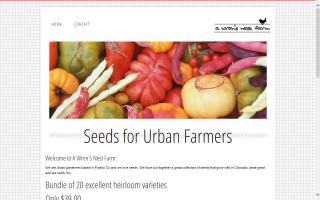 Visit A Wren's Nest Farm's Facebook Page

402 S Neilson Ave
Pueblo, CO 81001
(719) 289-4056


Categories: Lifestyle; Farms; Reading; Recipes; Blogs; Eggs; Fabric & Fiber Related Classes; Canning Classes; Cheese Making Classes; Pasture Raised Pork
Region: Pueblo County
www.awrensnest.com/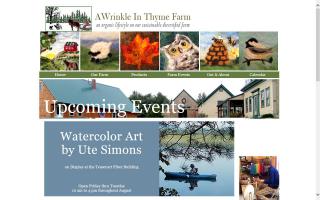 106 Black Mountain Rd
Sumner, ME 04292
(207) 212-4058
info@awrinkleinthymefarm.com


Categories: Products; Lifestyle; Farms; CSA Farms; Textiles & Materials; Syrups; Fabric & Fiber Related Classes
Region: Oxford County
www.awrinkleinthymefarm.com/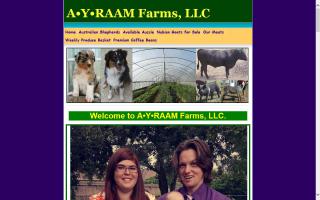 PO Box 1882
Wimberley, TX 78676
(512) 644-7652
ayraamfarms@yahoo.com


Categories: Farms; Grass-Fed Beef; Pasture Raised Pork; Hides & Skins
Region: Hays County
www.ayraamfarms.com/