Local Farmers' Markets Directory
Look in Regions for:
Farmers' Markets
Farmers' Markets can be a great place to find ultra-fresh produce from local farms. They are often run weekly in municipal parking lots or town greens, or daily in urban areas. Because produce does not need to be shipped long distances or stored in sub-optimal conditions, farmers can offer delicious and unusual fruit and vegetable varieties which are not practical for large agribusiness.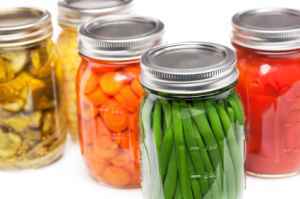 Farmers' Markets also help protect the environment by supporting small farmers, who often employ organic methods and a high level of biodiversity in their crops. While these farmers may not offer produce with an official organic seal because of the cost to obtain certification, the personal care invested in their crops shows through in the quality of their offerings.
Find Farmers' Markets in:
---
Directory Listings - Page 1: Results 1-20 out of 10,111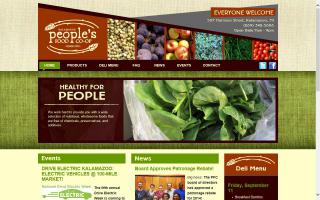 507 Harrison Street
Kalamazoo, MI 49007


As of 2014, reported offerings include: organic products, baked goods, cheese, flowers, eggs, herbs, vegetables, honey, jams, maple products, meat, plants, poultry, prepared foods, soap, coffee, fruits, mushrooms, and wild harvested products.

Categories: Grocers & Markets; Farmers' Markets; Soaps; Honey; Poultry; Jams & Jellies; Food & Drink; Eggs; Mushrooms; Cheeses; Baked Goods; Prepared Foods; Coffees; Herbs & Spices; Fruits; Plants & Flowers; Meats; Family Fun; Vegetables; Maple Products
Region: Kalamazoo County
www.peoplesfoodco-op.org/

Moore Pavillion
10th Street and Poplar
Lamar, MO 64759


As of 2014, reported offerings include: baked goods, crafts, eggs, herbs, vegetables, honey, jams, meat, plants, poultry, prepared foods, soap, and fruits.

Categories: Grocers & Markets; Farmers' Markets; Soaps; Honey; Poultry; Jams & Jellies; Food & Drink; Eggs; Baked Goods; Arts & Crafts; Prepared Foods; Herbs & Spices; Fruits; Plants & Flowers; Meats; Family Fun; Vegetables
Region: Barton County

112th Madison Ave
New York, NY 10029
(212) 348-2733
maull2@aol.com


As of 2012, reported offerings include: baked goods, crafts, flowers, herbs, vegetables, honey, jams, nuts, prepared foods, and soap.

Categories: Grocers & Markets; Farmers' Markets; Soaps; Honey; Jams & Jellies; Food & Drink; Baked Goods; Arts & Crafts; Prepared Foods; Herbs & Spices; Plants & Flowers; Seeds & Nuts; Family Fun; Vegetables
Region: New York County

Visit 12 South Farmers Market's Facebook Page

3000 Granny White Pike
Nashville, TN 37204


As of 2015, reported offerings include: organic products, baked goods, cheese, flowers, eggs, herbs, vegetables, honey, jams, maple products, meat, poultry, prepared foods, soap, coffee, fruits, juices, mushrooms, and pet food.

Categories: Grocers & Markets; Farmers' Markets; Soaps; Honey; Pet Foods; Poultry; Jams & Jellies; Food & Drink; Eggs; Mushrooms; Cheeses; Baked Goods; Prepared Foods; Coffees; Juices; Herbs & Spices; Fruits; Plants & Flowers; Meats; Family Fun; Vegetables; Maple Products
Region: Davidson County
www.12southfarmersmarket.com/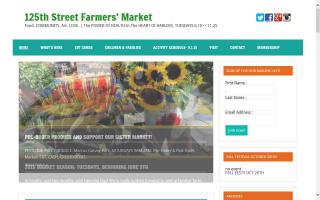 Visit 125th Street Fresh Connect Farmers' Market's Facebook Page

163 West 125th Street and Adam Clayton Powell, Jr. Blvd.
New York, NY 10027


As of 2014, reported offerings include: organic products, baked goods, cheese, crafts, flowers, eggs, herbs, vegetables, honey, jams, maple products, meat, nuts, poultry, prepared foods, soap, wine, coffee, fruits, and juices.

Categories: Grocers & Markets; Farmers' Markets; Soaps; Honey; Poultry; Jams & Jellies; Food & Drink; Eggs; Cheeses; Baked Goods; Arts & Crafts; Prepared Foods; Coffees; Juices; Herbs & Spices; Fruits; Plants & Flowers; Seeds & Nuts; Meats; Family Fun; Wines; Vegetables; Maple Products
Region: New York County
www.125thstreetfarmersmarket.com/

Visit 12th & Brandywine Urban Farm Market's Facebook Page

12th & Brandywine Streets
Wilmington, DE 19801


As of 2014, reported offerings include: herbs, vegetables, and fruits.

Categories: Grocers & Markets; Farmers' Markets; Food & Drink; Herbs & Spices; Fruits; Family Fun; Vegetables
Region: New Castle County

Visit 13 Acres' Facebook Page

1049 13th Ave
Deer Park, WI 54007
(715) 269-5612
13acres.jaimeb@gmail.com


13 Acres encourages conscious awareness for a healthy lifestyle as it focuses on local & sustainable agriculture with dedication to biodiversity.

Categories: Grocers & Markets; Products; Farms; Produce Farms; Farmers' Markets; CSA Farms; Food & Drink; Berries; Fruits & Vegetables; Produce; Family Fun
Region: Saint Croix County

Visit 14&U Farmers' Market's Facebook Page

14th St NW & U St NW
Washington, DC 20009
(202) 234-0559
marketsandmore@gmail.com


As of 2015, reported offerings include: organic products, baked goods, cheese, flowers, eggs, herbs, vegetables, honey, jams, meat, nuts, plants, poultry, beans, fruits, grains, and juices.

Categories: Grocers & Markets; Farmers' Markets; Honey; Poultry; Jams & Jellies; Food & Drink; Eggs; Cheeses; Baked Goods; Juices; Grains; Herbs & Spices; Fruits; Plants & Flowers; Seeds & Nuts; Meats; Family Fun; Vegetables
Region: District of Columbia
www.marketsandmore.net/

17 Lincoln Sq
Gettysburg, PA 17325


Categories: Grocers & Markets; Farmers' Markets; Food & Drink; Family Fun
Region: Adams County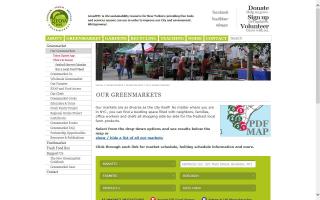 175th Street at Wadsworth Ave
New York, NY 10033


As of 2014, reported offerings include: baked goods, seafood, vegetables, plants, and fruits.

Categories: Grocers & Markets; Farmers' Markets; Food & Drink; Baked Goods; Fruits; Fish & Seafood; Plants & Flowers; Family Fun; Vegetables
Region: New York County
www.grownyc.org/ourmarkets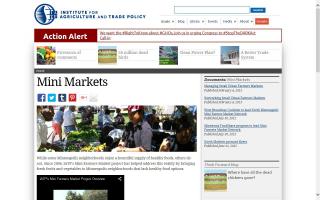 1622 6th St NE
Minneapolis, MN 55413


As of 2011, reported offerings include: herbs.

Categories: Grocers & Markets; Farmers' Markets; Food & Drink; Herbs & Spices; Family Fun
Region: Hennepin County
www.iatp.org/minimarkets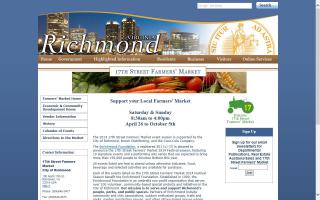 Visit 17th Street Farmers Market's Facebook Page

17th & Main Streets
Richmond, VA 23219
(804) 646-0477


Categories: Grocers & Markets; Farmers' Markets; Food & Drink; Family Fun
Region: Richmond City County
www.richmondgov.com/FarmersMarket/

1800 St
Columbia, SC 29206


Categories: Grocers & Markets; Farmers' Markets; Food & Drink; Family Fun
Region: Richland County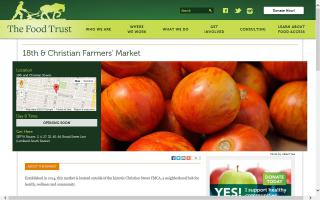 18th Street and Christian Street
Philadelphia, PA 19146


As of 2015, reported offerings include: vegetables, and fruits.

Categories: Grocers & Markets; Farmers' Markets; Food & Drink; Fruits; Family Fun; Vegetables
Region: Philadelphia County
thefoodtrust.org/farmers-markets/market/18th-Christian

Visit 18th Street Farmer's Market's Facebook Page

18th and Broadway
Scottsbluff, NE 69361


As of 2014, reported offerings include: organic products, baked goods, cheese, crafts, flowers, eggs, herbs, vegetables, honey, meat, plants, poultry, prepared foods, coffee, beans, and fruits.

Categories: Grocers & Markets; Farmers' Markets; Honey; Poultry; Food & Drink; Eggs; Cheeses; Baked Goods; Arts & Crafts; Prepared Foods; Coffees; Herbs & Spices; Fruits; Plants & Flowers; Meats; Family Fun; Vegetables
Region: Scotts Bluff County

825 18th Street
Charleston, IL 61920


As of 2014, reported offerings include: organic products, baked goods, crafts, flowers, herbs, vegetables, honey, jams, plants, prepared foods, soap, trees, and fruits.

Categories: Grocers & Markets; Farmers' Markets; Soaps; Honey; Jams & Jellies; Food & Drink; Baked Goods; Arts & Crafts; Prepared Foods; Herbs & Spices; Fruits; Plants & Flowers; Family Fun; Vegetables
Region: Coles County

555 W. Grand Ave.
Wisconsin Rapids, WI 54495


As of 2014, reported offerings include: organic products, baked goods, cheese, crafts, flowers, eggs, herbs, vegetables, honey, jams, maple products, meat, plants, poultry, prepared foods, soap, fruits, and juices.

Categories: Grocers & Markets; Farmers' Markets; Soaps; Honey; Poultry; Jams & Jellies; Food & Drink; Eggs; Cheeses; Baked Goods; Arts & Crafts; Prepared Foods; Juices; Herbs & Spices; Fruits; Plants & Flowers; Meats; Family Fun; Vegetables; Maple Products
Region: Wood County

SW 21st and Oakley
Topeka, KS 66604


As of 2015, reported offerings include: organic products, baked goods, crafts, flowers, eggs, herbs, vegetables, honey, jams, nuts, plants, prepared foods, soap, fruits, and grains.

Categories: Grocers & Markets; Farmers' Markets; Soaps; Honey; Jams & Jellies; Food & Drink; Eggs; Baked Goods; Arts & Crafts; Prepared Foods; Grains; Herbs & Spices; Fruits; Plants & Flowers; Seeds & Nuts; Family Fun; Vegetables
Region: Shawnee County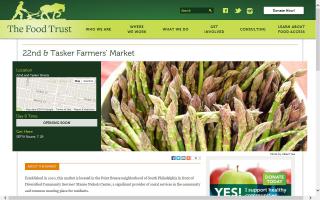 22nd and Tasker Streets
Philadelphia, PA 19146


As of 2015, reported offerings include: vegetables, and fruits.

Categories: Grocers & Markets; Farmers' Markets; Food & Drink; Fruits; Family Fun; Vegetables
Region: Philadelphia County
thefoodtrust.org/farmers-markets/market/22nd-tasker

Visit 25th Street Market - North Logan at the Library Summer 20015's Facebook Page

435 East 2500 North
North Logan , UT 84341


As of 2015, reported offerings include: baked goods, crafts, flowers, eggs, herbs, vegetables, honey, jams, meat, plants, poultry, prepared foods, soap, and fruits.

Categories: Grocers & Markets; Farmers' Markets; Soaps; Honey; Poultry; Jams & Jellies; Food & Drink; Eggs; Baked Goods; Arts & Crafts; Prepared Foods; Herbs & Spices; Fruits; Plants & Flowers; Meats; Family Fun; Vegetables
Region: Cache County