Local & Organic & All-Natural Cosmetics Directory
Look in Regions for:
Organic & All-Natural Cosmetics
Besides what goes into the body as food, consumers are paying more attention to the products they put on their bodies, whether they be skin lotions, hairspray, or makeup. Many are concerned about the potentially damaging effects of synthetic preservatives, colors, and perfumes, as well as mineral oils and silicone's. As a result, organic options are becoming more popular.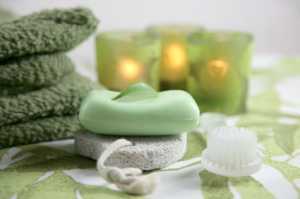 Companies like Tom's of Maine and The Body Shop place an emphasis on naturally-sourced, environmentally-sound, and socially-conscious ingredients. Soaps made from natural fats and herbs, lotions derived from sources such as cocoa butter or almond oil, and lipsticks and nail polish free of pthalates are all finding a place in the health- and environment-conscious consumer's basket.
Find Cosmetics in:
---
Directory Listings - Page 1: Results 1-20 out of 238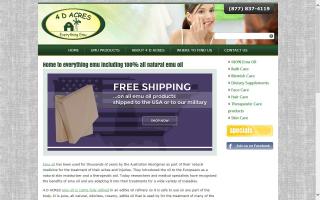 Visit 4 D ACRES Inc.'s Facebook Page

PO Box 1218
Louisburg, KS 66053
(877) 837-4119
(913) 271-1832


4 D ACRES carries 100% pure, all-natural emu oil as well as meat, lotions for skin care, purple emu products, emu egg art, and more.

Categories: Products; Lifestyle; Farms; Cosmetics; Reading; Testimonials; Hair Care; Blogs; Eggs; Body Oils; Dried Meats; Emu; Beauty
Region: Miami County
www.4dacresemuoil.com/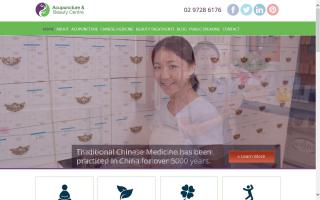 Visit Acupuncture & Beauty Centre's Facebook Page

62A Smart St
Fairfield, NSW 2165
61291864118
61291864118
acupunctureandbeauty.com@gmail.com


Categories: Products; Lifestyle; Cosmetics; Health & Therapy
Region: New South Wales, Australia
www.acupunctureandbeauty.com.au/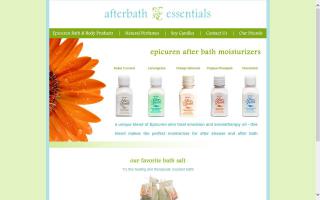 naturalcosmetix@gmail.com

Categories: Products; Online Shopping; Household; Cosmetics; Lotions; Candles & Incense; Cosmetics Online Shopping; Skin Care; Perfumes & Scents; Beauty; Bath & Body
www.afterbathessentials.com/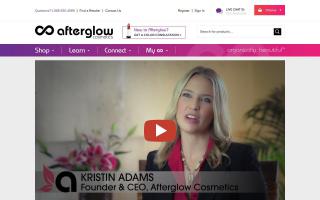 Visit Afterglow Cosmetics' Facebook Page

(866) 630-4569

Afterglow Cosmetics offers a complete line of natural and organic infused cosmetics.

Categories: Products; Lifestyle; Online Shopping; Cosmetics; Testimonials; Cosmetics Online Shopping; Beauty
www.afterglowcosmetics.com/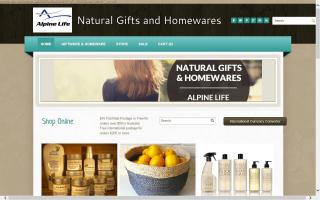 Visit Alpine Life's Facebook Page

Cranbourne, VIC 3977
0427 031 765
alpinelife@bigpond.com


Natural product information to shop for natural, sustainable and eco friendly products.

Categories: Lifestyle; Online Shopping; Cosmetics; Cosmetics Online Shopping; Beauty
Region: Victoria, Australia
www.alpinelifeshop.com/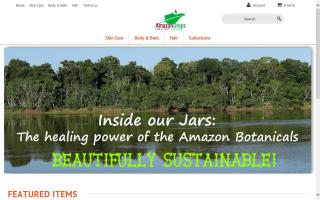 Visit Amazon Drops' Facebook Page

3746 E Foothill Blvd
Pasadena, CA 91107
(323) 528-0049
info@amazondrops.com


We offer sustainable organic skin care products from the rain forest.

Categories: Products; Cosmetics; Hair Care; Body Oils; Skin Care; Beauty; Bath & Body
Region: Los Angeles County
www.amazondrops.com/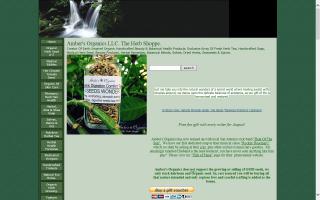 1765 Villa Ave
Clovis, CA 93612
(559) 326-3019
ambersorganics@yahoo.com


Categories: Products; Lifestyle; Household; Cosmetics; Cleaners; Soaps; Food & Drink; Health & Therapy; Teas; Skin Care; Beverages; Beauty; Seeds & Nuts
Region: Fresno County
www.gardenofcures.com/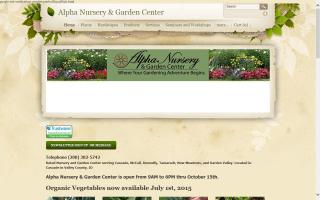 1620 Old Hwy 69 E
Florence, WI 54121
(715) 696-3732
contact@angelwoodsoap.com


Angelwood Soap Company Specializes In Handcrafted Goat Milk Soap. We pride ourselves in offering you the very finest in handcrafted and specialty goat milk soap. All of our goat milk soap is carefully and lovingly made on our very own dairy goat farm. If you are looking for the absolute best available in quality goat milk soap, you have come to the right place. Our goat milk soap making process is tried and true and we hope you will agree.

Categories: Products; Cosmetics; Soaps; Goat's Milk; Skin Care; Corporations
Region: Florence County
www.angelwoodsoapcompany.com/

2058 Co Rd 260
New Brockton, AL 36351


Natural skin care, natural hair care, natural bath and body, natural baby and child, natural cosmetics, elephant dung paper, natural home and laundry care and more for sale.

Categories: Products; Cosmetics; Hair Care; Clothing Accessories; Salts; Skin Care; Beauty
Region: Coffee County
www.audreysallnaturalshoppe.com/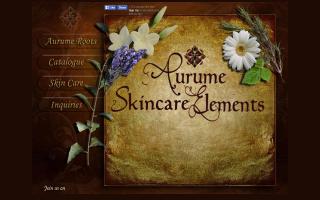 Visit Aurume Skincare Elements' Facebook Page

29 E Lacock St
Sandy Lake, PA 16145
(724) 376-5155
mary@wherebeautygrows.com


Organically formulated skincare, cosmetics and beauty products.
Wholesale, retail and consultant options.

Categories: Products; Cosmetics; Makeups; Skin Care Creams; Lotions; Cosmetics Online Shopping; Skin Care; Perfumes & Scents
Region: Mercer County
www.wherebeautygrows.com/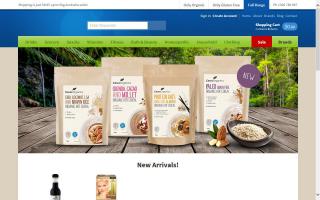 Visit Aussie Health Products' Facebook Page

, QLD


Categories: Online Shopping; Cosmetics; Cosmetics Online Shopping; Food & Drink Online Shopping; Health Online Shopping; Beauty
Region: Queensland, Australia
www.aussiehealthproducts.com.au/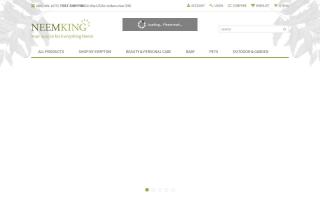 1909 Barton Pkwy
Austin, TX 78704
(800) 481-1975


Categories: Products; Lifestyle; Online Shopping; Cosmetics; Supplements; Herbal Medicine; Beauty
Region: Travis County
www.neemking.org/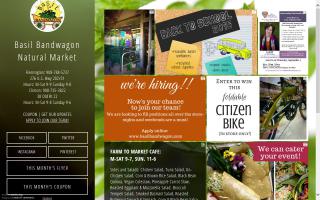 276 US Hwy 202/31 Store #1
Flemington, NJ 08822
(908) 788-5737


We offer natural organic products at our market as well as a juice bar, health research, and even catering.

Categories: Grocers & Markets; Products; Farmers' Markets; Cosmetics; Supplements; Food & Drink; Soups; Caterers; Beauty; Family Fun
Region: Hunterdon County
www.basilbandwagon.com/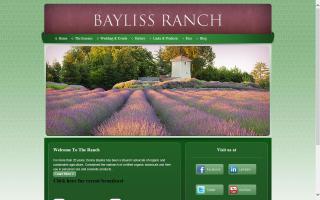 Visit Bayliss Ranch's Facebook Page

PO Box 367
Biggs, CA 95917
(530) 868-5467
info@baylissranch.com


Categories: Products; Lifestyle; Cosmetics; Events; Beauty
Region: Butte County
www.bayliss-ranch.com/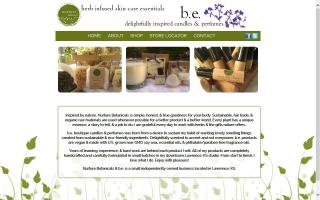 Visit Bazil Essentials' Facebook Page

PO Box 442562
Lawrence, KS 66044


Categories: Products; Online Shopping; Household; Cosmetics; Soaps; Candles & Incense; Cosmetics Online Shopping; Skin Care; Perfumes & Scents; Beauty
Region: Douglas County
www.bazilessentials.com/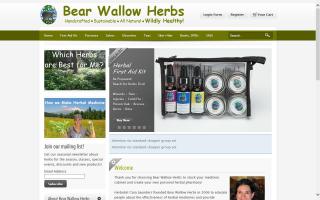 PO Box 803
Mount Shasta, CA 96067
(530) 462-4784
cara@bearwallowherbs.com


Bear Wallow Herbs creates all natural herbal medicine tinctures and salves. The most popular product is the herbal medicine first aid kit that prepares you to heal yourself naturally when faced with common injuries and illnesses.

Categories: Products; Lifestyle; Online Shopping; Cosmetics; Herbal Medicine; Body Oils; Beauty
Region: Siskiyou County
www.bearwallowherbs.com/

Visit Beautiful Earth Beautiful Me Bath Boutique's Facebook Page

11 N Main St
STE 2
Moab, UT 84532
(435) 260-2938
beautifulearthbeautifulme@gmail.com


We offer fresh hand made soaps made from goats milk, lotions, and bath bombs.

Categories: Products; Online Shopping; Cosmetics; Soaps; Balms; Cosmetics Online Shopping; Goat's Milk; Skin Care; Bath & Body
Region: Grand County
www.victoriawhiteeagle.com/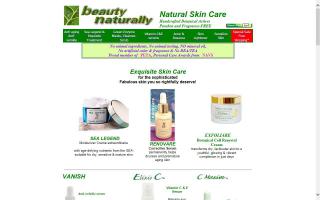 850 Stanton Rd
Burlingame, CA 94010
(650) 697-1845
(800) 432-4323
sales@beautynaturally.com


Categories: Products; Lifestyle; Cosmetics; Testimonials; Skin Care Creams; Lotions; Skin Care; Beauty
Region: San Mateo County
www.beautynaturally.com/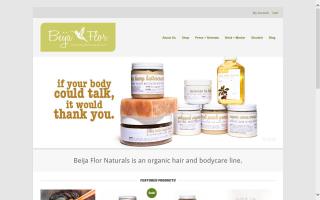 Visit Beija-Flor Naturals, LLC.'s Facebook Page

sales@beijaflornaturals.com

Categories: Grocers & Markets; Products; Lifestyle; Online Shopping; Cosmetics; Reading; Testimonials; Hair Care; Shampoos; Soaps; Skin Care Creams; Blogs; Cosmetics Online Shopping; Skin Care; Corporations; Beauty
www.beijaflornaturals.com/

236 W East Ave
Ste A
Chico, CA 95926
service@belles-botanicals.com


Our natural aromatherapy & body care products are handmade and are chemical, petroleum & animal free.

Categories: Products; Lifestyle; Cosmetics; Health & Therapy; Salts; Skin Care; Aromatherapy; Perfumes & Scents; Beauty
Region: Butte County
www.belles-botanicals.com/