Organic & Sustainable CSA Farms Directory
Look in Regions for:
CSA Farms
Farms which run on the community-supported agriculture (CSA) model essentially allow consumers to buy a share of their production for a specified period of time. A customer pays a set price for a predetermined amount of produce; they may get one grocery bag full of seasonal offerings every week or month, for example.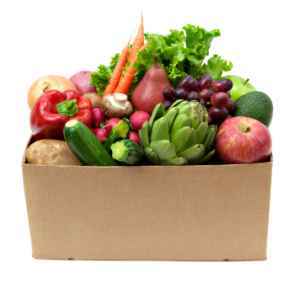 CSAs often offer more diversity than supermarkets, and may include recipes or cooking tips for unusual vegetables. They may offer varieties which taste better but would not hold up to the shipping and storage requirements of industrial agriculture. These local farms are also better for the environment and for farm workers, lessening or eliminating transportation costs and environmental hazards inherent in larger, more remote conventional operations.
Find CSA Farms in:
---
Directory Listings - Page 1: Results 1-20 out of 822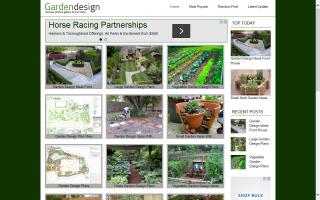 Visit 'R Garden's Facebook Page

2800 Millinder Ln
New Bern, NC 28560
(252) 637-4172


We are a 4 generation farm growing in season vegetables for market and for our farm stand. We have a yearly CSA offering hydroponic lettuce, bok choi & basil.

Categories: Grocers & Markets; Farms; Produce Farms; CSA Farms; Fruits & Vegetables; Farm Stands; Hydroponic Farms
Region: Craven County
www.rgardenveggies.com/

Visit 13 Acres' Facebook Page

1049 13th Ave
Deer Park, WI 54007
(715) 269-5612
13acres.jaimeb@gmail.com


13 Acres encourages conscious awareness for a healthy lifestyle as it focuses on local & sustainable agriculture with dedication to biodiversity.

Categories: Grocers & Markets; Products; Farms; Produce Farms; Farmers' Markets; CSA Farms; Food & Drink; Berries; Fruits & Vegetables; Produce; Family Fun
Region: Saint Croix County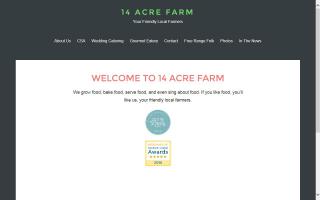 158 E White Bear Dr
Summit Hill, PA 18250
(610) 509-6829
wegrowveggies@msn.com


Categories: Grocers & Markets; Products; Farms; Produce Farms; CSA Farms; Food & Drink; Baked Goods; Fruits & Vegetables; Caterers; Services
Region: Carbon County
www.14acrefarm.com/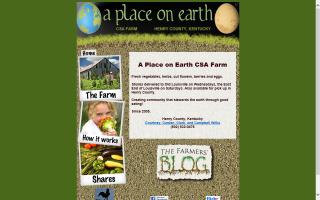 Visit A Place on Earth's Facebook Page

499 Long Branch Fork
Turners Station, KY 40075
(502) 532-0476
courtney@aplaceonearthcsa.com


Categories: Lifestyle; Farms; Produce Farms; Reading; CSA Farms; Blogs; Eggs; Berries; Herbs
Region: Henry County
www.aplaceonearthcsa.com/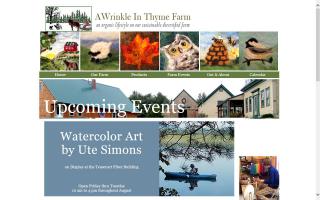 106 Black Mountain Rd
Sumner, ME 04292
(207) 212-4058
info@awrinkleinthymefarm.com


Categories: Products; Lifestyle; Farms; CSA Farms; Textiles & Materials; Syrups; Fabric & Fiber Related Classes
Region: Oxford County
www.awrinkleinthymefarm.com/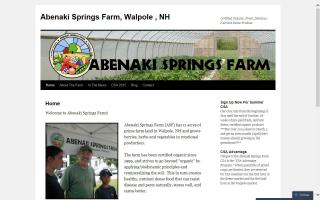 PO Box 33
188 Upper Walpole Rd
Walpole, NH 03608
(603) 445-2157
info@abenakispringsfarm.com


Categories: Lifestyle; Farms; Produce Farms; CSA Farms; Recipes; Herbs
Region: Cheshire County
www.abenakispringsfarm.com/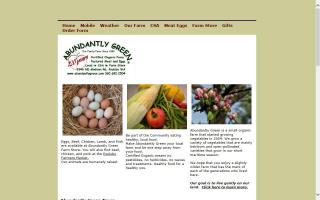 Visit Abundantly Green's Facebook Page

1146 NE Madison Rd
Poulsbo, WA 98370
(360) 692-2504
order@abundantlygreen.com


For over 122 years, our family has grown food at our historic 60-acre diversified family farm. Our food is available through our Year Round and seasonal CSAs, our Farm Store, and at two farmers markets. We keep our goals simple: Fresh picked food that didn't travel the interstate; Healthy food raised without herbicides, pesticides, and GMO tinkering; Hard-to-find vegetables and varieties; A farm to visit where you can see your vegetables growing; Tastier, healthier food. We raise produce, fruit, chicken and duck eggs, cattle, fryers, and sometimes pigs. Our animals are pastured. The Farm Store is openTuesday from 2 to 6:30 p.m. and Saturday from Noon to 4 p.m. or by appointment or chance.

Categories: Grocers & Markets; Products; Farms; CSA Farms; Food & Drink; Farm Stands; Produce; Feed & Grain; CSA Meat Farms
Region: Kitsap County
www.abundantlygreen.com/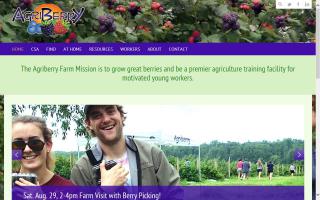 PO Box 242
Studley, VA 23162
(937) 416-5533


Categories: Lifestyle; Farms; Produce Farms; CSA Farms; Recipes; Berries
Region: Hanover County
www.agriberry.com/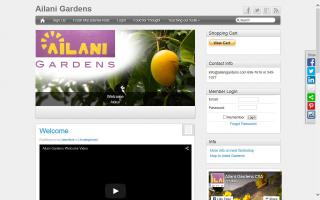 85-1373 Waianae Valley Rd
Waianae, HI 96792
(808) 696-7616
(808) 349-1077
ailanigardens@gmail.com


Categories: Lifestyle; Farms; Reading; CSA Farms; Recipes
Region: Honolulu County
www.ailanigardens.com/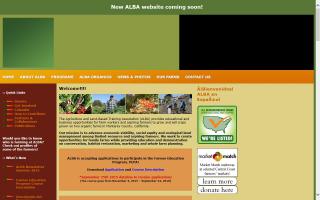 Visit ALBA - Agriculture & Land-Based Training Association's Facebook Page

1700 Old Stage Rd
Salinas, CA 93912
(831) 758-1469
(831) 758-5958
patty@albafarmers.org


The Agriculture and Land-Based Training Association (ALBA) provides educational and business opportunities for farm workers and aspiring farmers to grow and sell crops grown on two organic farms in Monterey County, California.

Categories: Lifestyle; Farms; Produce Farms; CSA Farms; Fruits & Vegetables; Employment & Internships; Programs; Volunteer
Region: Monterey County
www.albafarmers.org/

2030 CoRd 23
Florence, AL 35633
(256) 766-1447
farmer@aliyah-acres.com


Aliyah Acres offers fresh local produce to north Alabama. CSA member shares are occasionally available. We have quality fresh fruits, vegetables, berries, and mushrooms.

Categories: Farms; Produce Farms; CSA Farms; Mushrooms; Berries
Region: Lauderdale County

Visit Amazing Grace Family's Facebook Page

1438 N Co Rd H
Janesville, WI 53548
(608) 876-6311
web@amazinggracefamilyfarm.com


We are a small family-operated farm working to preserve our environment and provide healthful food products raised humanely.

Categories: Farms; Produce Farms; CSA Farms; Honey; Beef
Region: Rock County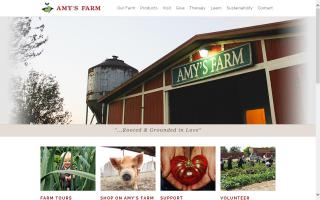 Visit Amy's Farm's Facebook Page

7698 Eucalyptus Ave
Ontario, CA 91762
(909) 393-2936
AFarmSecretary@aol.com


We at Amy's Farm strive to provide the highest quality produce for our customers. We practice organic techniques and grow many heirloom varieties.

Categories: Lifestyle; Farms; Produce Farms; Testimonials; CSA Farms; Clothing Online Shopping; Tours; Accessories Online Shopping
Region: San Bernardino County
www.amysfarm.com/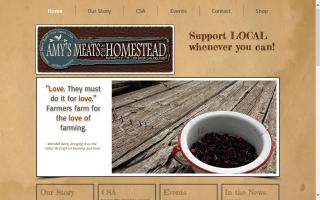 2548 Wallace Rd
Lawrence, KS 66044
(785) 691-6251
amy@amysmeats.com


Amy's Meats is a producer of natural beef, natural pork, grass fed, beef, pork, and lean meat. All meat is produced without hormones at our ranch in Lawrence, Kansas. Eat healthy & trust the people you buy from.

Categories: Online Shopping; Farms; CSA Farms; Pet Treats; Grass-Fed Beef
Region: Douglas County
www.amysmeats.com/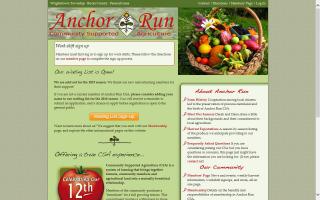 2578 2nd St Pike
Newtown, PA 18940
(215) 598-1519
farmers@anchorrunfarm.com


Categories: Lifestyle; Farms; Produce Farms; CSA Farms; Recipes; Fruits & Vegetables
Region: Bucks County
www.anchorrunfarm.com/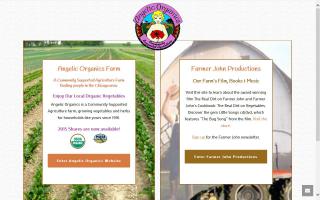 Visit Angelic Organics' Facebook Page

1547 Rockton Rd
Caledonia, IL 61011
(815) 389-2746
CSA@AngelicOrganics.com


We are a 22-acre Illinois family farm operating in accordance with organic and bio-dynamic principles, growing an astounding array of vegetables and herbs since 1990.

Categories: Farms; Produce Farms; CSA Farms; Herbs
Region: Boone County
www.angelicorganics.com/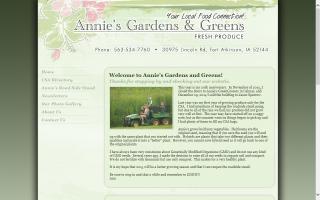 30975 Lincoln Rd
Fort Atkinson, IA 52144
(563) 534-7760
(800) 644-7245
postmaster@anniesgardensandgreens.com


Categories: Lifestyle; Farms; Produce Farms; Roadside Markets; Reading; CSA Farms; Recipes; Blogs; Teas; Herbs & Spices Online Shopping; Workshops; Butters & Spreads
Region: Winneshiek County
www.anniesgardensandgreens.com/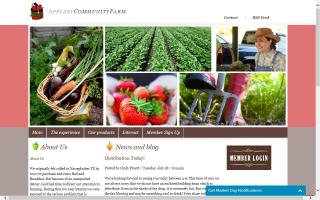 11825 N US Hwy 59
Nacogdoches, TX 75965
(936) 205-4821
cindy@applebycommunityfarm.com


We provide local, organic veggies to our members weekly. We are a CSA and accepting new members. Come check us out!

Categories: Lifestyle; Farms; Produce Farms; CSA Farms; Recipes; Herbs
Region: Nacogdoches County
www.applebycommunityfarm.com/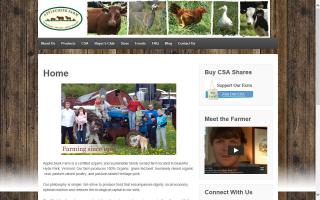 567 McFarlane Rd
Hyde Park, VT 05655
(802) 888-4482
applecheek@pshift.com


Categories: Lifestyle; Farms; Reading; Testimonials; CSA Farms; Blogs; Milk; Free Range Eggs; Free Range Poultry; Body Oils; Grass-Fed Beef
Region: Lamoille County
www.applecheekfarm.com/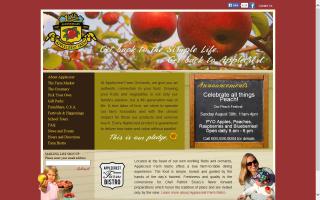 133 Exeter Rd (Rt 88)
Hampton Falls, NH 03844 |
(603) 926-3721
info@applecrest.com


At Applecrest Farm Orchards, growing your fruits and vegetables is not only our family's passion, but a true labor of love.

Categories: Grocers & Markets; Farms; Pick Your Own Farms; Produce Farms; Farmers' Markets; CSA Farms; Sweets & Snacks; Food & Drink; Berries; Baked Goods; Tours; Family Fun
Region: Rockingham County
www.applecrest.com/