Organic & Sustainable Lifestyle Directory - Page 3
Look in Regions for:
Living the Green Lifestyle
The environmental benefits of organic living attract followers who wish to learn, work, and play in an industry that benefits the health of both its adherents and the earth. For those wishing to learn more about the benefits of organic practices, there are a wealth of books, videos, and other media available.
Resources can be found not only in traditional bookstores and online sites such as Amazon, but also through many small farmers' own websites. Organic living can be a cause for many small, local farmers, and they often use every avenue available to them to get their message out.
Educational options range from university courses to farm workshops. Many local farming operations offer internships, tours, and other educational opportunities. On-site workshops for adults focus on topics like wool spinning and farming practices. School lectures and field trips are also sometimes offered. Full-time apprenticeships or internships, generally running the length of the growing season, are available for the individual interested in immersing themselves in the farming experience. Simple living quarters and healthy meals are usually included. This type of arrangement benefits both farmer and student, providing affordable labor for the business owner and significant hands-on, in-depth experience in all aspects of farming for the student.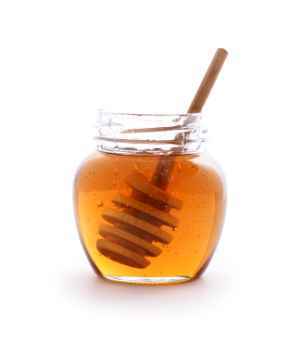 Many organic farmers are also passionate about local and traditional arts and trades. They may help sponsor a local art festival, network with other businesses to promote local crafts and agriculture, or host a college student apprenticing in a traditional craft such as blacksmithing or woodworking. A dedication to sustainability may also lead to participation in environmental programs, for example, a research project about renewable energy.
Some farms also run bed-and-breakfast facilities or provide hostel-type accommodations for those looking for a pastoral getaway. Delicious organic, local produce and baked goods feature on daily menus. Walking and biking trails, snowshoeing, farm and garden tours, and other outdoor pursuits attract visitors.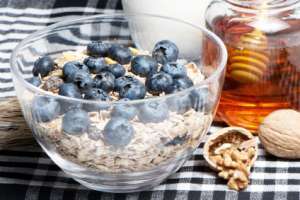 Lastly, the Internet is an ideal place to connect with others in a local community who are interested in organics, whether they run a natural spa, organize special events, or just manage a plot at the community garden.
Find Lifestyle in:
---
Directory Listings - Page 3: Results 41-60 out of 3,037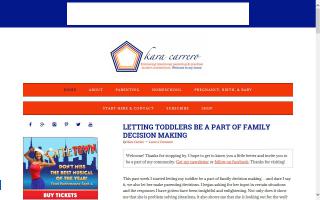 Visit ALLterNATIVEliving's Facebook Page

In ALLterNATIVEliving's blog, you will find many different articles on gardening, green living, and in-depth reviews on interesting products and informative books and movies. You will also discover several recipes and crafts ranging from household cleaning ideas to how to make something out of random things you may already have around the house.

Categories: Lifestyle; Blogs; Going Green
www.allternativeliving.com/

Almont, MI 48003
(586) 337-3253
general-info@almontfarmersmarket.com


Categories: Grocers & Markets; Lifestyle; Farmers' Markets; Food & Drink; Family Fun
Region: Lapeer County
www.almontfarmersmarket.com/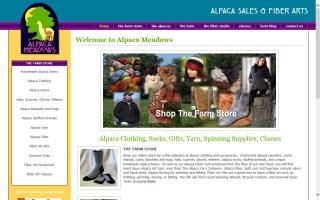 Visit Alpaca Meadows' Facebook Page

185 Bethel Ln
Mansfield, OH 44906
(419) 529-8152
mandj@alpacameadows.com


Categories: Lifestyle; Reading; Men's; Women's; Children's; Fabric & Fiber Related Classes; Rugs; Alpaca Fiber
Region: Richland County
www.alpacameadows.com/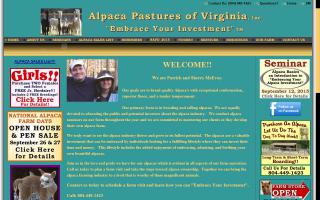 PO Box 61
Beaverdam, VA 23015
(804) 449-1423
AlpacaPasturesVA@aol.com


Categories: Lifestyle; Reading; Clothing Online Shopping; Toys Online Shopping; Alpaca Classes; Corporations
Region: Hanover County
www.alpacapasturesva.com/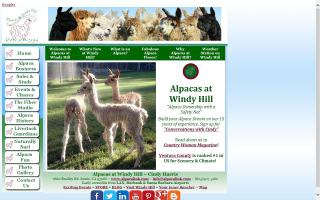 Visit Alpacas at Windy Hill's Facebook Page

7660 Bradley Rd
Somis, CA 93066
(805) 907-5162
info@alpacalink.com


Alpacas at Windy Hill is a full-service working alpaca ranch. We raise alpacas for seed stock and fleece, as well as boarding for alpaca owners who do not have their own land.
We teach classes in alpaca care, and a wide variety of fiber arts, including spinning, knitting, felting, and weaving.
We offer fiber products for sale, such as roving, batting, and yarn, as well as finished alpaca products. We also have prime alpaca breeding stock for sale and offer ongoing support.
The 2nd Saturday of every month is Open Ranch Day from 9 AM to 3 PM. We invite you to come visit the ranch on those days at no charge.

Categories: Grocers & Markets; Lifestyle; Online Shopping; Farms; Classes; Fabric & Fiber Related Classes; Education; Textiles & Materials Online Shopping; Livestock Farms; Alpacas; Artisan Markets
Region: Ventura County
www.alpacalink.com/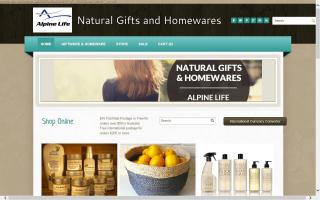 Visit Alpine Life's Facebook Page

Cranbourne, VIC 3977
0427 031 765
alpinelife@bigpond.com


Natural product information to shop for natural, sustainable and eco friendly products.

Categories: Lifestyle; Online Shopping; Cosmetics; Cosmetics Online Shopping; Beauty
Region: Victoria, Australia
www.alpinelifeshop.com/

Visit Alternative Outfitters' Facebook Page

408 S Pasadena Ave
Ste 1
Pasadena, CA 91105
(866) 758-5837
(626) 396-4972
CustomerCare@AlternativeOutfitters.com


Categories: Products; Lifestyle; Online Shopping; Clothing; Clothing Online Shopping; Clothing Accessories; Gifts; Vegetarianism & Veganism
Region: Los Angeles County
www.alternativeoutfitters.com/

PO Box 534
Walpole, NH 03608
(800) 856-0549
(603) 756-9800
info@alysonsorchard.com


Categories: Lifestyle; Farms; Produce Farms; Workshops
Region: Cheshire County
www.alysonsorchard.com/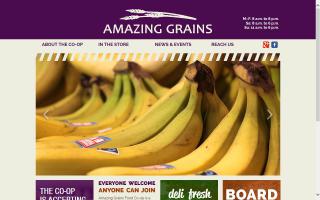 Visit Amazing Grains' Facebook Page

415 S 4th St
Grand Forks, ND 58201
(701) 775-4542


Amazing Grains Food Cooperative is a natural foods grocery store, deli and bakery located in the heart of downtown Grand Forks, ND providing high-quality foods at reasonable prices.

Categories: Lifestyle; Wholesalers; Employment & Internships; Retailers; Cooperatives
Region: Grand Forks County
www.amazinggrains.org/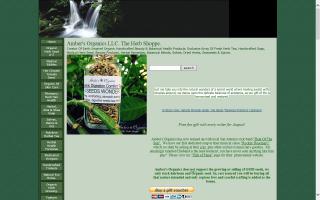 1765 Villa Ave
Clovis, CA 93612
(559) 326-3019
ambersorganics@yahoo.com


Categories: Products; Lifestyle; Household; Cosmetics; Cleaners; Soaps; Food & Drink; Health & Therapy; Teas; Skin Care; Beverages; Beauty; Seeds & Nuts
Region: Fresno County
www.gardenofcures.com/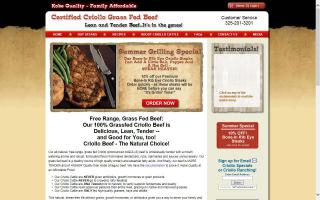 Visit American Criollo Beef Association's Facebook Page

357 CR 200
Winters, TX 75967
(325) 201-3201
DKP@JandalGroup.com


Categories: Products; Lifestyle; Testimonials; Recipes; Food & Drink; Meats Online Shopping
Region: Runnels County
www.leanandtenderbeef.com/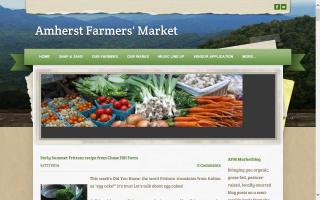 Visit Amherst Farmers' Market - Blog's Facebook Page


Categories: Lifestyle; Reading; Blogs
www.amherstfarmersmarket.com/marketblog.html

PO Box 843
Jefferson, OR 97352
(800) 890-8717
info@amrfarms.com


Fresh picked berries available at a great price to local stores, fruit stands, restaurants, caterers, and the general public.

Categories: Lifestyle; Farms; Produce Farms; Recipes; Berries
Region: Marion County
www.amrfarms.com/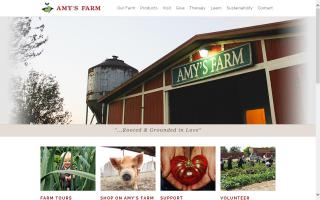 Visit Amy's Farm's Facebook Page

7698 Eucalyptus Ave
Ontario, CA 91762
(909) 393-2936
AFarmSecretary@aol.com


We at Amy's Farm strive to provide the highest quality produce for our customers. We practice organic techniques and grow many heirloom varieties.

Categories: Lifestyle; Farms; Produce Farms; Testimonials; CSA Farms; Clothing Online Shopping; Tours; Accessories Online Shopping
Region: San Bernardino County
www.amysfarm.com/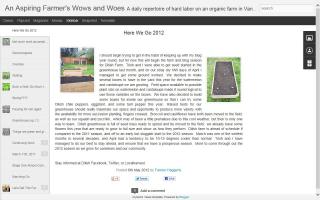 Categories: Lifestyle; Reading; Blogs
www.dillonhaggerty.blogspot.com/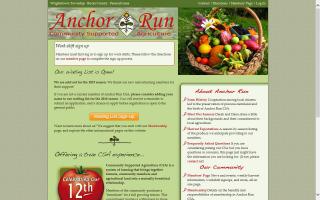 2578 2nd St Pike
Newtown, PA 18940
(215) 598-1519
farmers@anchorrunfarm.com


Categories: Lifestyle; Farms; Produce Farms; CSA Farms; Recipes; Fruits & Vegetables
Region: Bucks County
www.anchorrunfarm.com/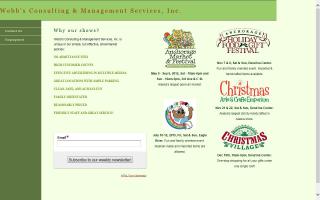 Visit Anchorage Downtown Market & Festival's Facebook Page

741 E 13th Ave
Anchorage, AK 99501
(907) 272-5634


Categories: Grocers & Markets; Lifestyle; Farmers' Markets; Food & Drink; Events; Family Fun
Region: Anchorage County
www.anchoragemarkets.com/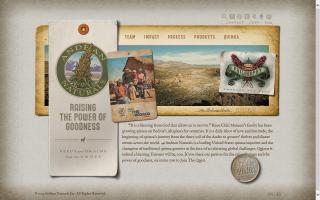 393 Catamaran St
Foster City, CA 94404
(888) 547-9777
Info@andeannaturals.com


Categories: Lifestyle; Farms; Recipes; Corporations
Region: San Mateo County
www.andeannaturals.com/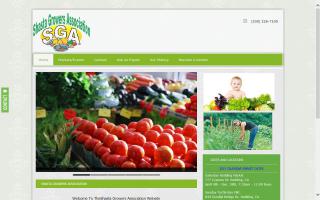 Visit Anderson Certified Farmers Market's Facebook Page

Deschutes Rd @ Hwy 273
Anderson, CA 96007
(530) 226-7100
info@shastagrowersassociation.com


Redding Certified Farmers Market offering quality, fresh, local produce direct from the growers, arts & crafts, & more.

Categories: Grocers & Markets; Products; Lifestyle; Farmers' Markets; Food & Drink; Arts & Crafts; Associations & Groups; Events; Organizations; Family Fun; Festivals; Artisan Markets
Region: Shasta County
www.shastagrowersassociation.com/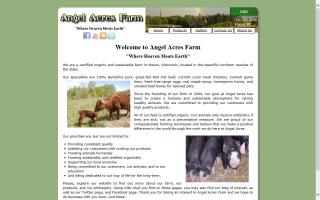 Visit Angel Acres Farm's Facebook Page

60500 Maple Ridge Rd
Mason, WI 54856
(888) 207-6903
(715) 765-4298
info@angelacresfarm.net


Categories: Lifestyle; Farms; Wholesalers; Reading; Honey; Blogs; Pet Treats; Syrups; Meats Online Shopping; Free Range Eggs; Free Range Poultry; Grass-Fed Beef; Pasture Raised Pork
Region: Bayfield County
www.angelacresfarm.net/