Local & Organic & Sustainable Products Directory - Page 3
Look in Regions for:
Finding Organic Products
Organic products have taken the marketplace by storm in recent years. Every aisle in the grocery store is beginning to see its share of natural, organic offerings. While people generally think of food when "organic" is mentioned, products as diverse as cosmetics, clothing, household cleaners, garden supplies, and bedding are also offered with organic certification.
The USDA's National Organic Program (NOP) grants organic certification based on several factors. Products cannot contain any genetically engineered organisms (GEOs), irradiated ingredients, or ingredients grown using sewage sludge fertilizer. Packaged foods must be made with at least 95% organic ingredients in order to show the "USDA Organic" seal on their main label. At least 70% organic content is required to make a "Made with organic ingredients" claim. Anything designated "organic" must have the name and address of a certifying agency accredited by the USDA on its label. These stringent requirements contribute to healthful, chemical-free products which are increasingly favored by consumers.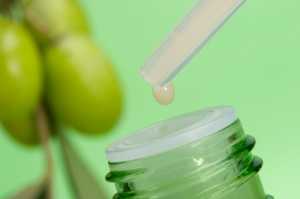 The most common organic choices are produce, dairy, and meat products. Many consumers go the next step to avoid household cleaners and pest controls made with toxic chemicals, opting instead for organic alternatives which are touted as being safer for the environment and for human health. Still others avoid conventional cosmetics and fabrics which come in regular contact with the skin.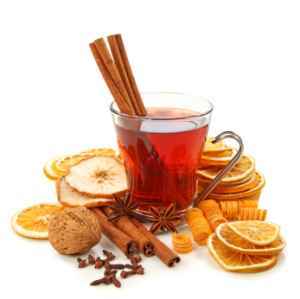 Organic products are nearly always more expensive than their conventional equivalents. Depending on the product, the difference may be minimal or dramatic, but many believe the benefits are worth the extra outlay either way. To make the most of their shopping dollars, consumers do well to investigate which conventionally grown products are highest in pesticides and other chemicals. For example, while peppers, berries, and other thin-skinned fruits and vegetables tend to be high in chemical residues, bananas and other crops with thicker skins removed before consumption have very little residue. Some crops are also naturally more prone to pests or disease than others, and so receive more treatments.
Find Products in:
---
Directory Listings - Page 3: Results 41-60 out of 1,905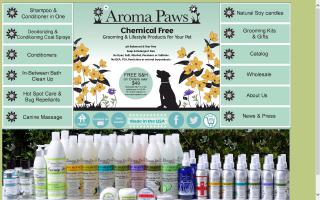 Visit Aroma Paws' Facebook Page

19528 Ventura Blvd
#441
Tarzana, CA 91356
(888) 276-6290
(818) 515-9089
info@aromapaws.com


We offer chemical free grooming products for your pet.

Categories: Products; Online Shopping; Pet Products; Pet Products Online Shopping; Pet Care
Region: Los Angeles County
www.aromapaws.com/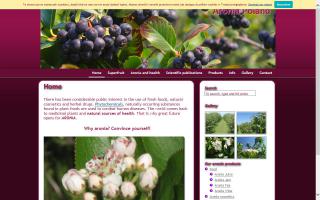 , WY
aroniapoland1@gmail.com


We offer high quality Aronia berries including frozen Aronia berries, candied Aronia berries, and dried Aronia berries.



Categories: Products; Food & Drink; Fruits
Region: Wyoming
www.aroniapoland.com/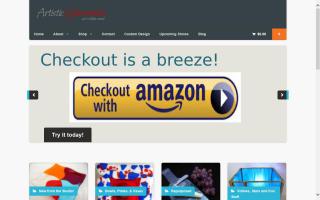 Visit Artistic Glassworks' Facebook Page

PO Box 784
El Cajon, CA 92022
(619) 772-2088
contact@artistic-glassworks.com


We feature re-purposed, fused, and stained glass.

Categories: Grocers & Markets; Products; Lifestyle; Online Shopping; Arts & Crafts; Gifts Online Shopping; Going Green; Artisan Markets
Region: San Diego County
www.artistic-glassworks.com/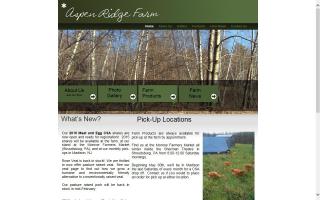 Visit Aspen Ridge Farm's Facebook Page

Jonestown Rd
Oxford, NJ 07863
(727) 424-8591
info@aspen-ridge-farm.com


We are committed to the challenge of raising healthy, nourishing, and affordable food in ways that are respectful and sustainable to the soil, animals, local community, and the natural ecosystems. Acknowledging the interconnected nature of food systems, we have strived to alleviate the impact of agriculture on the environment through integrated rotational grazing and foraging methods, natural and humane practices, and a focus on local markets.

Categories: Products; Farms; Meat Farms; CSA Farms; Textiles & Materials; Poultry; Pork; Eggs; Wools; Pasture Raised Pork; Chicken; Free Range Chicken; CSA Meat Farms; CSA Fiber Farms
Region: Warren County
aspen-ridge-farm.com/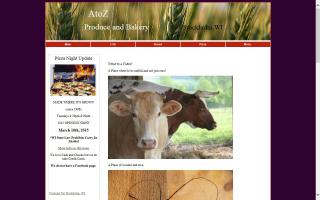 N2956 Anker Ln
Stockholm, WI 54769
(715) 448-4802
info@atozproduceandbakery.com


Categories: Products; Farms; Produce Farms; CSA Farms; Food & Drink; Baked Goods; Fruits & Vegetables
Region: Pepin County
www.atozproduceandbakery.com/

2058 Co Rd 260
New Brockton, AL 36351


Natural skin care, natural hair care, natural bath and body, natural baby and child, natural cosmetics, elephant dung paper, natural home and laundry care and more for sale.

Categories: Products; Cosmetics; Hair Care; Clothing Accessories; Salts; Skin Care; Beauty
Region: Coffee County
www.audreysallnaturalshoppe.com/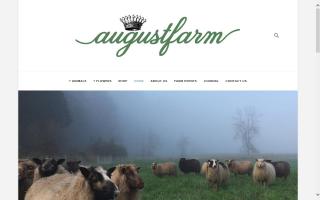 Visit August Farm's Facebook Page

11545 Independence Rd SW
Rochester, WA 98579
(801) 859-6598
info@august-farm.com


Categories: Products; Farms; Meat Farms; Poultry; Lamb; Pork; Pasture Raised Lamb; Pasture Raised Pork; Chicken; Free Range Chicken; Plants & Flowers
Region: Thurston County
www.august-farm.com/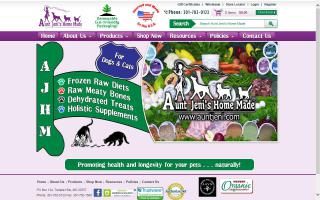 Visit Aunt Jeni's Home Made's Facebook Page

PO Box 124
Temple Hills, MD 20757
(301) 702-0123
info@auntjeni.com


Categories: Products; Lifestyle; Pet Products; Pet Foods; Pet Treats; Pets
Region: Prince George's County
www.auntjeni.com/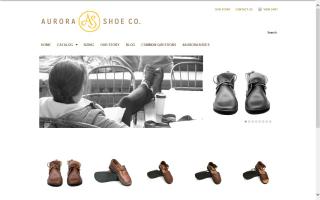 Visit Aurora Shoe Company's Facebook Page

PO Box 430
Aurora, NY 13026
(315) 364-7892
info@aurorashoeco.com


The Aurora Shoe Company was founded on the principles of quality handmade craftsmanship. We make all of our shoes by hand, one step at a time. It's an art form and a tradition that we're proud to be a part of.

Made in the USA from American materials, our footwear is created using the best we can find. From our high-grade full grain leather uppers to our shock absorbing Vibram soles, we pair quality materials with handmade workmanship to create shoes you'll love to wear for years to come.

Categories: Products; Clothing; Men's; Women's; Clothing Accessories
Region: Cayuga County
www.aurorashoeco.com/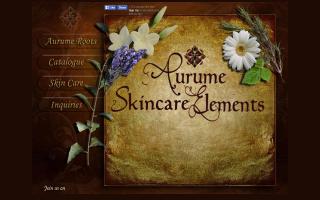 Visit Aurume Skincare Elements' Facebook Page

29 E Lacock St
Sandy Lake, PA 16145
(724) 376-5155
mary@wherebeautygrows.com


Organically formulated skincare, cosmetics and beauty products.
Wholesale, retail and consultant options.

Categories: Products; Cosmetics; Makeups; Skin Care Creams; Lotions; Cosmetics Online Shopping; Skin Care; Perfumes & Scents
Region: Mercer County
www.wherebeautygrows.com/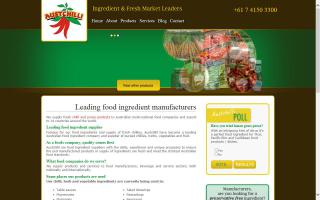 4496 Goodwood Rd
Bundaberg, QLD 4670
61 7 4150 3300
info@austchilli.com.au


Categories: Products; Lifestyle; Reading; Blogs; Food & Drink; Sauces
Region: Queensland, Australia
www.austchilli.com.au/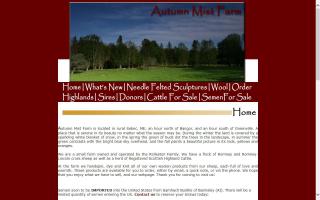 902 Milo Rd
Sebec, ME 04481
(207) 564-3443
autumnmisfarm@autumnmistfarm.net


Categories: Products; Lifestyle; Clothing; Wools; Fabric & Fiber Related Classes; Clothing Online Shopping
Region: Piscataquis County
www.autumnmistfarm.net/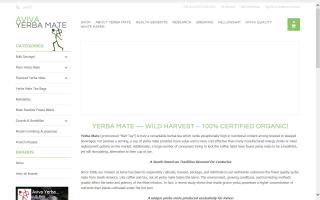 Visit Aviva Yerba Mate's Facebook Page

Auckland, NZ
9 255 5560
027 424 9081


Categories: Products; Online Shopping; Food & Drink; Teas; Food & Drink Online Shopping; Beverages
Region: Auckland, New Zealand
www.yerba-mate.com/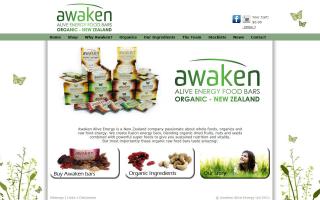 Visit Awaken Alive Energy Ltd.'s Facebook Page

Nelson, NZ 7010
info@awakenenergy.co.nz


Categories: Products; Sweets & Snacks; Food & Drink
Region: Nelson, New Zealand
www.awakenenergy.co.nz/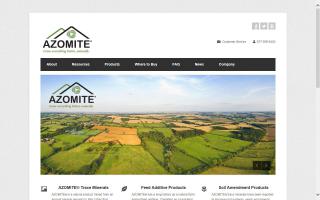 Visit AZOMITE's Facebook Page

AZOMITE Mineral Products
27 S Main St
Nephi, UT 84648
(435) 623-8007
information@azomite.com


AZOMITE is a mineral product mined from a natural deposit in Utah, which contains a distinctive combination of rare earth elements and trace minerals unique to its source.

Listed by the Organic Materials Review Institute (OMRI) for use in organic production, AZOMITE is used primarily as an anticaking agent for feed and a robust remineralizer for soils. For over seventy years, crop and livestock producers have used AZOMITE to improve livestock and plant growth and vitality - with exceptional results. Assays reveal AZOMITE contains a broad spectrum of over 70 active minerals and trace elements. AZOMITE helps restore essential nutrients often deficient from nourishment in plants and livestock.

AZOMITE requires no mixing, is odorless, will not burn plants and will not restrict aeration or water penetration. AZOMITE is not manufactured or chemically prepared and is 100% naturally derived with no additives, synthetics or fillers.


Categories: Products; Fertilizers & Minerals; Soils
Region: Juab County
www.azomite.com/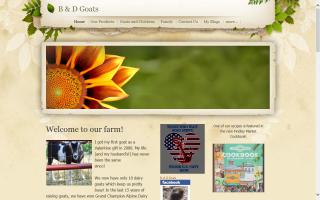 2644 State Rte 132
New Richmond, OH 45157
(513) 553-1422
OHGoats@aol.com


We are a small farm located outside of Cincinati. We use the milk from our own dairy goats to make our wonderful goat's milk soap and lotion and goat's milk fudge. Additionally, we make homemade jams and jellies and delicious artisan breads.

Categories: Products; Sweets & Snacks; Jams & Jellies; Food & Drink; Milk; Lotions; Goat Milk; Baked Goods; Goat's Milk; Dairy
Region: Clermont County
www.bdgoats.com/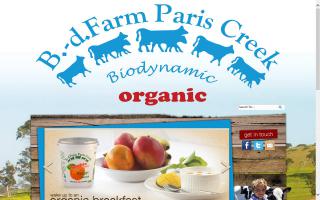 Visit B.-d. Farm Paris Creek's Facebook Page

Paris Creek Rd
Paris Creek, SA 5201
(08) 8388 3339
ulli@bdfarmpariscreek.com.au


Categories: Products; Farms; Food & Drink; Milk; Cheeses; Dairy Farms; Yogurts; Butters & Spreads; Dairy
Region: South Australia, Australia
www.bdfarmpariscreek.com.au/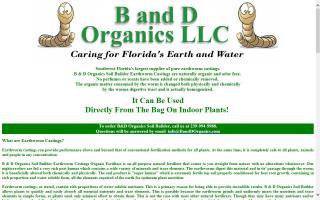 North Fort Myers, FL 33903
(239) 994-5988
info@banddorganics.com


We offer pure earthworm castings for wholesale and retail sale.

Categories: Products; Online Shopping; Fertilizers & Minerals; Worm Casting; Corporations; Fertilizers Online Shopping
Region: Lee County
www.banddorganics.com/

1717 Womack Rd
Cottonwood, AL 36320
(334) 691-2980
backhomes@graceba.net


Categories: Products; Farms; Arts & Crafts; Christmas Tree Farms; Artisan Markets
Region: Houston County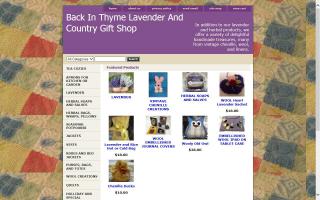 Visit Back In Thyme, Inc.'s Facebook Page

7247 Everett Rd
Ferndale, WA 98248
(360) 303-5103
backinthyme4me@yahoo.com


Small lavender and herb farm and gift shop. Just about everything in the gift shop is hand made. Flowers are processed and dried and used in sachets, potpourris, wreaths, soaps, salves, and massage oils. Also, old fashioned quilts, tea cozies, jams, relishes, pickles and lot more.

Categories: Products; Jams & Jellies; Teas; Herbs & Spices Online Shopping; Arts & Crafts; Gifts Online Shopping; Relish & Pickles; Gifts; Blankets & Bedding; Lavender; Corporations; Plants & Flowers
Region: Whatcom County
www.backinthyme4u.com/